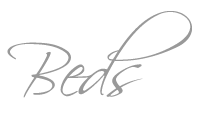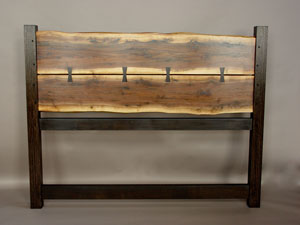 Natural Edge Headboard
The challenge in natural edge furniture is creating a frame worthy of the slabs themselves. After all, who wants to compete with Mother Nature? So after working with a client who requested a twin slab design with emphasis on inlayed, dovetail splines, I proposed this frame. Lightly distressed posts paired with dovetailed keys reel you in to feel the texture only a profiled handplane can leave behind. Floating, pegged mortise and tenons provide for a furnishing to last several lifetimes with little care.
The slabs are black walnut and the frame is white oak. Both sawn from local trees. The dovetail spline inlays are ebony.
Thank you Robin, for choosing me to bring your idea to life.